Product Description
Downhole motor is a kind of downhole drilling tool powered by mud. The mud from mud pump enters motor by way of bypass valve, and a pressure drop between motor inlet and outlet created, such pressure drop will drive the motor rotator to rotate, and transmit the torque and rotary speed to bit by universal shaft and transmission shaft. The downhole motor property mainly depends upon its property parameters. This product uses the high and new technology of coating to avoid coating off of rotors resulted from the traditional technology. Its strength and life are greatly improved. It is applicable to directional drilling horizontal drilling, composite drilling, cluster wells, sidetrack wells and well workover etc.
Product Parameters
Outside diameter:43-220MM.

Lobe and stage:3:4,5:6,7:8, 9:10;

Max Working temperature:180 ℃.

Type of mud:Acid, Water or Other.

Adjustable bend housing and fixed angle Chooseable.

Working life: Max can be 300hours.

Applied Rig: Oilwell Drilling Rig, and HDD rig like Vermeer,Ditch Witch and ect.
Benefits:
High work efficiency. Significant time and money saving

Improve ROP

High temperature resistance and corrosion resistance

Long work life

Powerful OEM service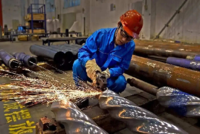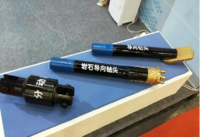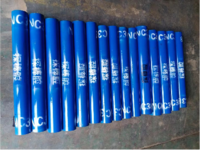 Spares Supplied: Rotor, Stabilizer, Sub, Drilling Bit and ect.
TAG:hdd mud motor,mud motor drilling hdd,hdd mud motor for sale,mud motor for hdd,mud motor drilling,downhole motors,hdd mud motor,downhole mud motor,downhole motor drilling,drilling mud motor components,mud motor directional drilling,positive displacement mud motor,mud motor drilling hdd,hdd mud motor for sale,pdm mud motor,down hole motor directional drilling,mud motor components,steerable downhole mud motor,directional drilling motors,downhole mud motor manufacturer,mud motor for hdd,mud motor drilling companies,positive displacement motor,positive displacement mud motor,displacement of hydraulic motor